Decentering Whiteness and Creating Inclusive and Equitable Conferences: A Tip Sheet
September 28, 2021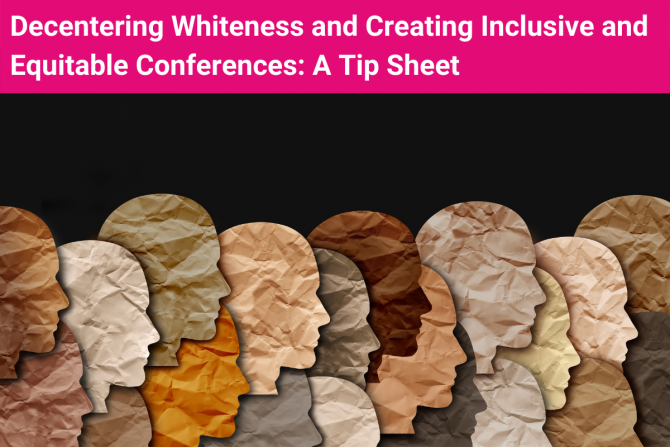 The purpose of this tip sheet is to assist conference organizers in creating more equitable and inclusive conferences that value the participation and contributions of a diversity of people and challenge established power hierarchies. By decentering whiteness we mean addressing the norms, practices, content, and ways of being that reflect the values and ideology associated with white culture which privilege white people and marginalize the cultures, experiences and perspectives of people of colour. From N. Aruliah, S. Balajee, S. Butler, B. Calhoun, D.
Goodman, S. Leiderman, E. Morrison, and M. Potapchuk, Working Group on Developing Critical Literacy for Transforming the Legacy of
Colonization and Whiteness.